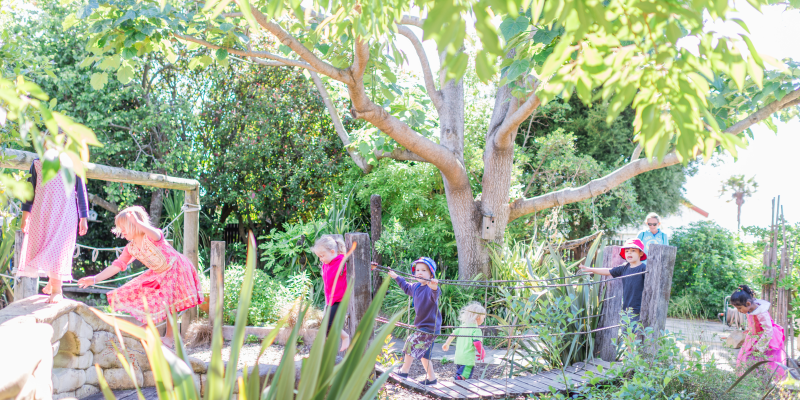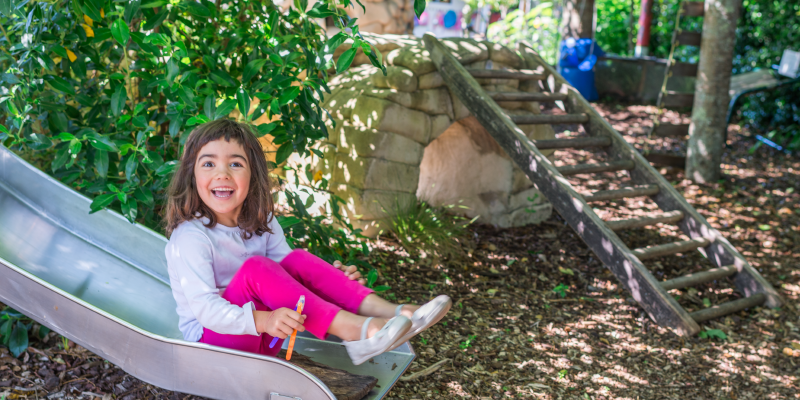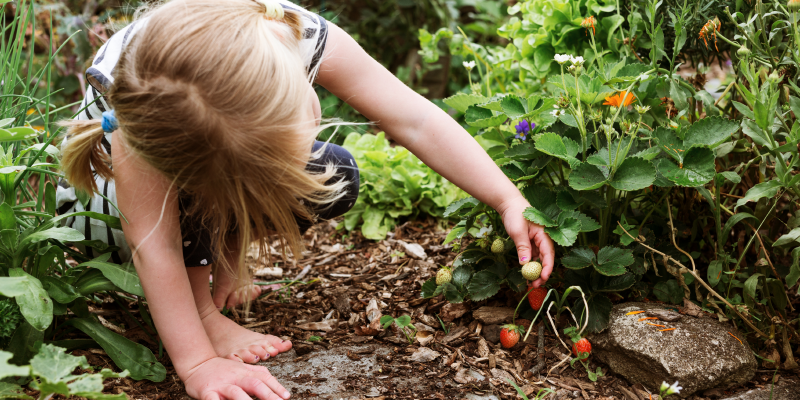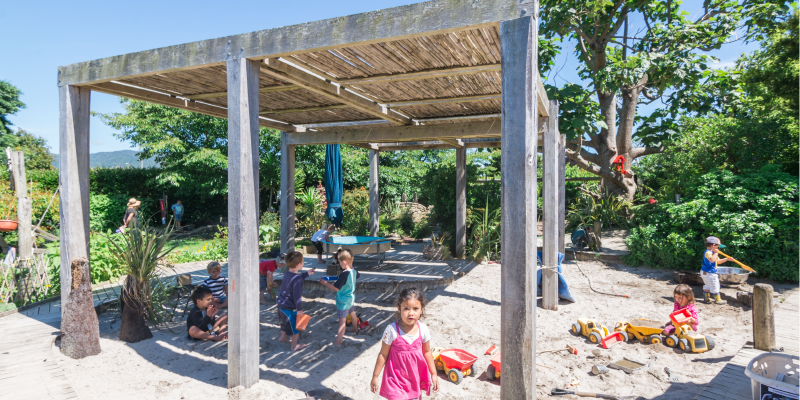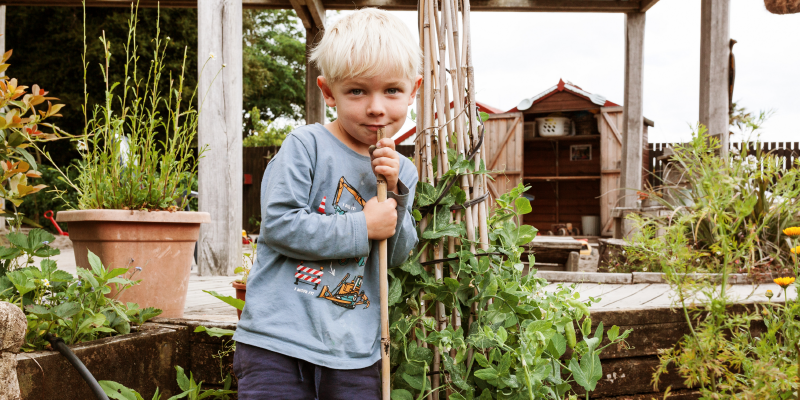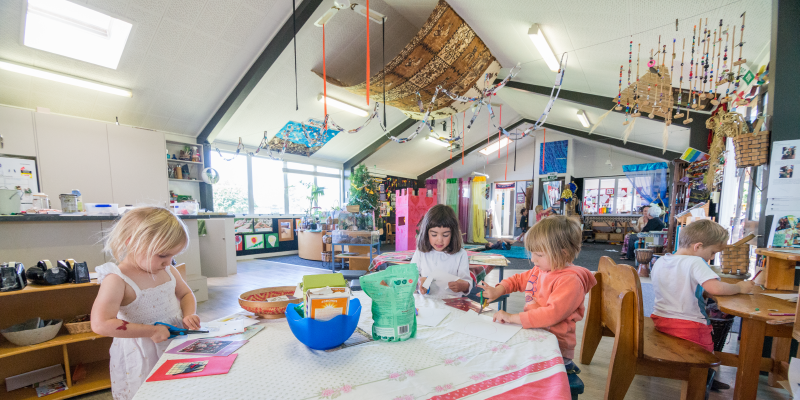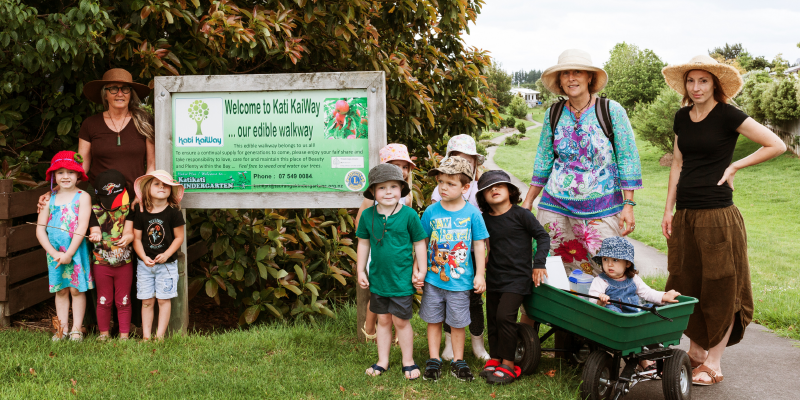 Welcome to Katikati Kindergarten
Here at Katikati Kindergarten our purpose is to: play, thrive and grow!
Our kindergarten has been a proud part of the Katikati community and gorgeous landscape since 1987.
Our tamariki love our indoor areas and large green, leafy outdoor spaces. Providing the ability to engage in their own unique interests with creative and imaginative play that's full of colour, texture and movement.
Our beautiful purpose built Adobe outdoor play area even has a hobbit house and a living roof.
We are a proud 'Beyond Green-Gold' Enviro-Kindergarten, (top Enviroschools rating), where we model how to take care of Papatuanuku / the earth and sustainable practices such as our garden and our awesome worm farm!
> We also initiated the community project, Kati KaiWay - an edible walkway that belongs to all!
Our passionate, degree qualified teachers have a nurturing approach, supporting children to discover and explore at their own pace in a safe and caring environment.
Every day provides a rich variety of learning opportunities through activities, events and adventures!
We welcome all tamariki and whānau to visit us.
Hours
8:30am - 2:30pm, Monday to Thursday. 8:30am - 12:45pm Friday. Sessions: 8:30am - 1pm or 8:30am - 2:30pm. Holiday programme available during school holidays.
How much will it cost?
We offer up to 30 free hours* per week, and accept voluntary donations to help us to continue the great work we do! We are a donation-based kindergarten, click here to find out more about the average donations we receive.
Come in for a cup of tea and meet the team and see our wonderful space!

Quick facts
We love what we do!
We welcome children 2 - 6 years old
(28* FREE hours for 2-6s!)
Green-Gold Enviro school with ecologically sustainable practices
Our food growing initiative the edible walkway called the Kati Kaiway
Small group size with 100% trained Teachers
A beautiful natural environment and adobe playground
A warm and welcoming environment that encourages families to share their dreams for their children